"If you bring forth what is within you what you bring forth will save you. If you do not bring forth what is within you what you do not bring forth will destroy you." Gnostic Gospels

Book An Appointment Today

"What lies behind us and before us are small matters compared to what lies within us." Ralph Waldo Emerson

Choose Wellness

"This work is about transformation-from the person we think we are to the person we really are. In the end, we can't be anyone else." Marion Rosen

Start Healing Today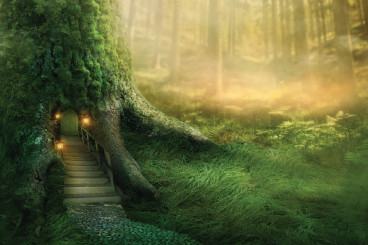 Allowing yourself to connect with your highest potential and knowing that you are in charge, will lead you to living in the state of bliss.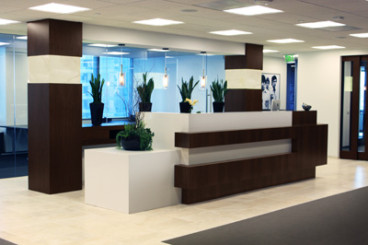 If you are asking questions like: Am I ready to heal? Am I ready to release, restore and renew? If yes, then make it time to book an Energy Therapy Session today.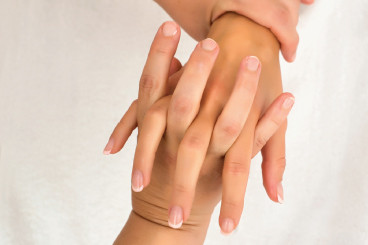 Choosing wellness is a conscious choice. Living in the state of being whole, complete and perfect is not an impossible dream.
Paul Brenner, M.D., PH.D.
Author of Buddha In The Waiting Room
Marsha Bliss is a Healer who has studied Bodywork and Healing for almost 15 years and has the intuitive ability to understand Body Energetics and the body's energy field. This allows her, through her Healing Touch, to rebalance the body. She is truly gifted.
I really can't say enough about how much I value the hour I spent with Marsha doing hands on energy therapy with me. Her talk while gently moving my arms or legs helped relax tensions in my body I had been unable to relax on my own. It almost surprised me to find release was possible -- It's the kind of thing a person is usually alone dealing with. I'm very grateful for the help. If I lived in the San Diego area, I would build time with her into my budget.
Ok. Want to change your perspective? Do a quick turn around on negative thoughts that are making you miserable? See Marsha! And/or Jason! I have been seeing them for around half a year - I found Marsha through a google search for energy healers in San Diego. She picked up the phone when I called and we had an amazing conversation that made me know she was 'the one'. When I went to visit her nice office downtown she helped me work through a childhood issue that has been hurting me for literally 30+ years. Since my session with her - I am no longer controlled daily by that situation and feel that I have healed. I saw Jason Day a few months after that and got a mind blowing body work/energy healing that cleared up and clarified some issues of self worth that I was going through. Marsha has turned into practically a family member for me - just in the fact that I can literally call or text her anytime I need her. She has support my dreams and even helped me find what they were. I am thankful for them and ever so grateful that I followed my intuition in seeking them out and working with them ?❤️✨.
MICHELE BROWN
Speaker / TheMicheleBrown.com
Our session was amazing... it was a catalyst for major upleveling. The biggest take away is that I am a natural 'cheerleader' who love s to cheer people on to greater heights... helping them become the greatest vision and grandest version of themselves. Periodically, I will remember that when I am feeling off. ??
Initially I was skeptical of partnering with Marsha, I thought, do I need energy work? What is it? But after my session with Marsha I felt a sense of mental and emotional clarity that's difficult to attain on a regular basis. The experience was very interesting, she was able to identify problems within my own body with almost no verbal communication, this allowed my mind to get to the root of a physical issue with an emotional or even mental solution. I consider myself a healthy individual and I even still I left the session feeling optimistic, clear headed, and extremely relaxed. I highly recommend this to all of my friends, even those who are unsure of what kind of attention they need.
The session with Marsha felt something like a mix between massage, a dream, a muscle vacuum cleaning, and a reweaving of body, soul and spirit together. It felt wonderful and more importantly I continued to feel more together than I had in years. One especially amazing thing is that it isn't necessary to tell her anything unless you want to. Marsha was able to read my body to find stuck places of spirit, mind and body without needing to know details of my life. Now fair disclosure: Marsha has been a friend for many years. However, what I said above is as honest and objective as is possible.
Alexandria Walkinshaw
Walkinwonder
Working with Marsha was incredible. She is extremely tuned in and intuitive. In our session the work Marsha did confirmed a lot of deep dreams I have been pondering and gave me reassurance that I am moving in the right direction. I left feeling very light and more in tune with myself.
Rebekah A. Widney
Early Childhood Special Education teacher
My sister Lauren recommended me to Bliss Connections. I've been under a lot of stress this past year: being a new teacher, doing my MA, and planning a wedding. I went to Marsha and I walked away feeling light. The hour-and-a-half that I spent with her helped my stress to go away. I became more in-tune about who I am as a person. Going to Marsha soothes the soul, heals the spirit, and balances the energy that moves throughout your body. I will go to her again and again.
Lauren Widney
VAPA Project Specialist
What a wonderful experience! I had been wanting to have energy work done since I have heard many wonderful things about it. I am so glad that I spent the time with Marsha. She explained the process and made sure that I was comfortable the entire time. For the time that I was there, I was more calm than I had been in months. I was able to relax to the point where Marsha was able to tune into my body. I had been feeling anxious, stressed out, and overwhelmed. I also broke my knee months before and was having trouble working out on it still. Without knowing any of this information, she worked on my body and I was transformed. Walking home from the appointment I felt 50 pounds lighter and had a spring to my step. I went to the gym the next day and went over 25 miles on the spin bike without any pain at all. I felt like my body had been against me and with the work that Marsha did, I turned back into the self that I had always known was there. That hour and a half with Marsha realigned my mind and body focus; what an amazing gift!
Kristin
Educational Psychologist
Marsha is wonderful. I was looking for someone to do energy work, because it had been introduced to me but I wasn't sure what it was. I did a google search and liked her company name, so I contacted her. Marsha got back to me right away and set up an appointment. She works in a beautiful building downtown and I found her to be warm and welcoming. I wasn't sure what to expect from the session, but she explained her method and went to work. As we went through the session she was incredible tuned into my needs and commented on aspects of my functioning that were very powerful to me. After one session I walked out calmer and found a new level of clarity in my life. I am entirely grateful for her time and talent!
I won't say I was skeptical, but "energy medicine?" But doctor visits and regular massage weren't working. So, I thought "Why not?" I had developed some muscular knee pain that would not go away and for almost 2 months it was very painful to walk on. X-rays showed no arthritis and no soft-tissue damage but it wasn't getting better. After two sessions with Marsha the pain went away and I can walk comfortably.
My healing experiences with Marsha Bliss have been truly profound and life changing. A session with Marsha can be different each time. Marsha works with your body's energy to pinpoint what is happening now as well as heal past energy that is held in the body. Marsha has an innate ability to interpret your internal world and assists you in healing. My experience with Marsha's healing sessions as I stated, changed my life. She was able to tap into my deepest emotion and desire for change and that simple acknowledgement has moved me forward in profound ways. I have also worked on more physical issues with Marsha and have continued success in healing my physical body. I am forever grateful that Marsha is doing this healing work, and recommend anyone who is seeking to heal on any level contact Marsha Bliss.
Kristina Neri
Photographer
Marsha truly has a gift. I came to Marsha not exactly knowing what to expect, but knowing that I could use clarity and guidance in life. What she read from me and the feedback I received blew me away. Not only have my sessions been relaxing physically, but each time I have left with a sense of clarity and peace. It has changed the way I think and made me pay more attention to the things that need to change in my life. Each session has been different than the last and I can feel myself evolving in my life for the better. I recommend her for those looking for emotional healing, and those looking for guidance and clarity. Marsha is gentle and does not expect you to share your full life with her if you do not wish. She respects boundaries and is very organic in the way she works. She wants you to be there for you, not for her and I think that is so important when dealing with energy medicine. I am so thankful that our paths have crossed!
Tamerie Shriver
Writer, Seamstress, Survivor
I have been dealing with the after-effects of a sexual assault for the last 3 years, and though I am almost completely through it, there is still some residual 'stuff' hanging on. Since I have been to Marsha a couple of times in the past, knew that she would be able to help me again. My appointment yesterday exceeded even my wildest expectations! I do not understand HOW it works, but trust me when I tell you that it DOES work! By the time she was finished with me, I was literally floating. The only 'bad' thing was I had to get in the car and drive home. The feeling stayed with me the rest of the day, and I am still feeling it this morning. Whatever your issue is, I highly recommend that you go and see Marsha Bliss of Bliss Connections.
Sherry De Jong
Hairstylist
I had some sessions with Marsha that cleared an emotion/thought/feeling I had been carrying in my body for over 40 years. I felt safe with her and trusted her, so as thoughts and emotions came up, I was free to express them. (She told me early in the session that if something came up for me, I could share -or not- it didn't matter, the healing would happen anyway). When she worked on my right hip/leg – a memory came up and I felt safe to share it. As I did, she told me my hip locked up. -So- we knew this was "significant". She quietly kept working with me. In the 2nd session, that emotion in my hip moved from grief- nurturing- healing to playfulness. We both felt the shift and changes. She worked with me until my body felt balanced. This has made my attitude, even towards myself, softer, more forgiving, less judgmental, and more accepting. I feel freed-up, physically and emotionally. Thank you Marsha. Working with you, (in just 2 sessions) was life changing. Look out world here I come!
When I started working with Marsha I must admit I thought I knew what to expect. I thought I would just go through the motions. I was wrong. I experienced something much more meaningful than that. Part of Marsha's gift, her gift to me, was right in front me yet I didn't realize it until I had already embarked on the journey Marsha helped set me on. Simply put Marsha amplified my spiritual focus and intellectual clarity. Thank you Marsha Bliss
I have received several Energy Medicine sessions from Marsha. Each time was a unique and rewarding experience. I recommend Marsha Bliss's Energy Medicine work for a rewarding and life- changing experience.
I was in my late 80's when I first received an Energy Medicine Session. I knew it would be good for me-having a background in the medical field. And I was pleasantly surprised at the great results. The day after my first session I was amazed at the tasks I accomplished (things I had put off doing for sometime). I have continued having sessions for the past 10+years. I don't get the same energy lift at 98, but I know my ability to continue my activities can be attributed in a good part to Energy Medicine and Marsha's healing touch.
After several attempts by different practitioners to alleviate my nagging lower-back pain, I finally got permanently cured through Energy Medicine, as practiced by Marsha at Bliss Connections. Marsha's approach is entirely different from that of a physical therapist, i.e., she first assesses your overall present being through touch/non-touch and talk, and then zeros-in on where the energy is blocked. What amazed me is that after locating the energy block in my sacrum and several sessions of manipulation, she was able to dissolve the knot of stagnant energy to give me a totally pain-free and flexible spine--which it still is, after more than a year. That is definitely Energy Medicine!!
Carl Orsbourn
Retail Performance & Planning Manager at BP
Marsha doesn't just have hands that provide a great sense of well-being. Her approach to her work is so caring, and so unnervingly insightful. It feels like she reaches into your soul and hears your worries without you saying many words and then finds rays of light so that you can approach your world, your problems and opportunities with a sense of optimism and belief. Her work is not 'massage' as it takes what she calls Energy Medicine (and what I would call mind-work too) to a new level. I have yet to encounter anything similar in my travels around the world and I would highly recommend for you to experience time with Marsha for yourself - it's unlikely you'll ever meet a kinder person again.
Marsha's concentration and skill seemed to meld the, sometimes elusive, components of mind, body and spirit. I felt a deep response, a singular effortless flow move from my toes up to my head and back again through my body. This personal experience felt quite profound.
Sky Jeannette
Marketing Director, Juice Plus+
Marsha's Energy Medicine touches the soul and creates deep healing. In my sessions with Marsha, she finds a way to discover emotional as well as physical blocks to release pain and discomfort. She is a treasure!
I recently had a Bodywork session with Marsha. She was so intuitive with her work. She could tell from touching a different part of my body, what or where a change might be needed. She asked the questions, and answers appeared. I was so grateful, for the depth of understanding, that came from this session! Truly an art! Thank you, Marsha!